One of the hats that David wears is The Gratitude Dude. He's been writing, speaking, and giving workshops on improving your gratitude quotient for many years. He recently started a newsletter called "The grATTITUDE" that you definitely should subscribe to.
You can sign up for the weekly gratitude email, The grATTITUDE at http://bit.ly/gratitudeemail
Here is a recent sample
The grATTITUDE
Your weekly injection of gratitude inspiration, insight, education and practical advice.
"Gratitude makes what we have enough."
— Melody Beattie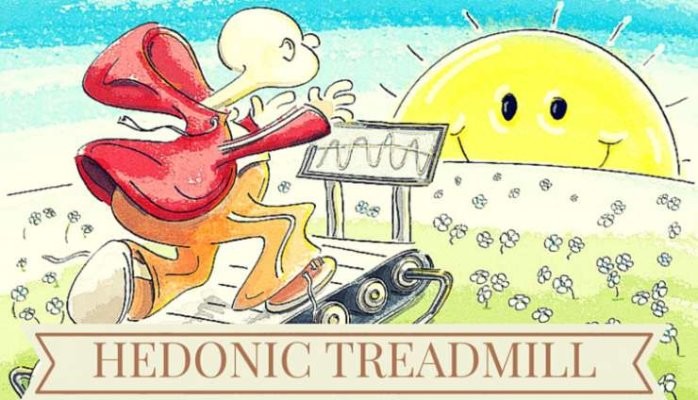 What's the Good Word?
Hedonic Adaptation/Hedonic Treadmill
Hedonic Adaptation refers to the idea that people's levels of happiness tend to return to their start point despite significant positive or negative events in their lives.
So, if we were able to say that someone's level of happiness is a 7 out of 10 and then that person takes the vacation of a lifetime, even though that would likely bump their happiness up, it would eventually return to the 7.
The same is generally true when someone experiences a negative event like the loss of a loved one– their happiness level will drop, understandably, but will gradually return to the 7.
While this is a good thing when dealing with negative events– it boosts recovery and resilience– it's not a good thing at all when it comes to positive events. As soon as the bump from the positive event passes, we go looking for something new.
That's why Hedonic Adaptation is also called the Hedonic Treadmill because we keep looking for new things to bump us up but we essentially end up getting nowhere– we're right back where we started.
Gratitude plays an important role in slowing down Hedonic Adaptation to positive events. Gratitude, particularly through speaking or writing about our appreciation for happy things and events, has a savoring quality that makes the event last longer. Additionally, grateful people are generally happier with their lives and, as such, are not constantly craving new things.
Dive into gratitude and jump off the hedonic treadmill.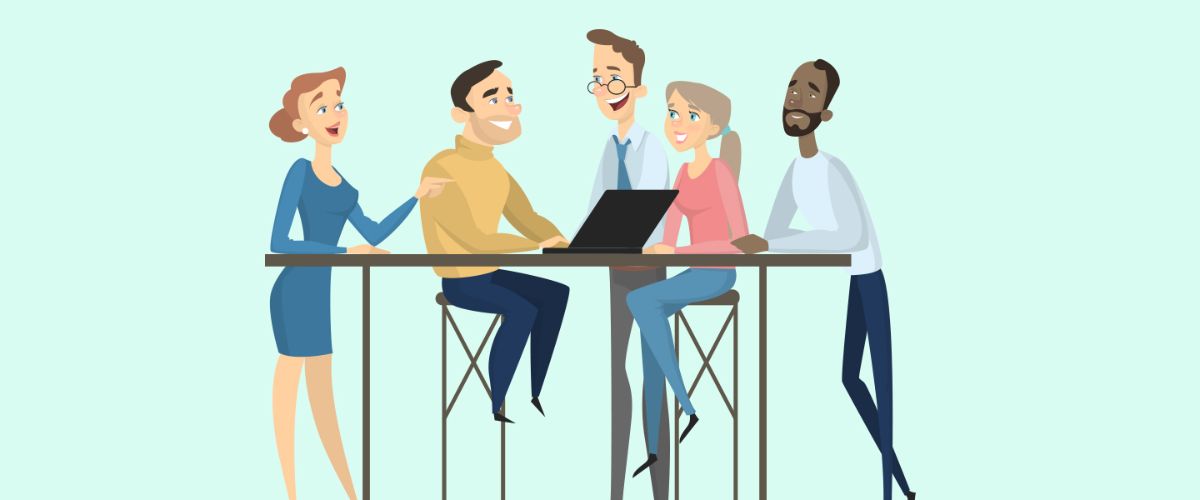 Making it Work at Work
Gratitude in the workplace isn't fluff. There are serious studies conducted by top-tier medical and business schools and published in prestigious peer-reviewed journals that evidence that gratitude has a positive effect on nearly every single business metric— from employee engagement and retention to psychological safety and creativity and, of course profit.
One of the surprising things about gratitude in the workplace is that peer-to-peer gratitude is often more important than gratitude from workplace superiors. This might be true because your peers know you better, interact with you more and aren't perceived to be expressing gratitude because that's what bosses are supposed to do. Smart businesses are instilling cultures of appreciation that train leaders but also foster peer-to-peer appreciation.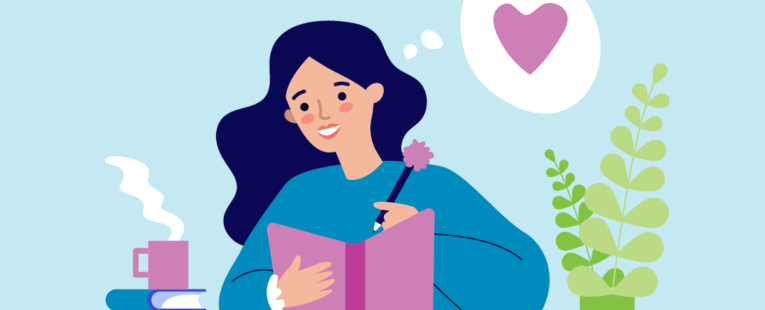 Your Turn
Among all of the gratitude habits or interventions, writing a gratitude letter is one of the most popular and most studied.
The concept is quite simple. Write a letter to someone expressing, in as much detail as possible, the gratitude that you have for them.
Many people recommend that you read the letter directly to the recipient, in person if possible. I think that in our digital era, receiving a physical letter in the mail feels special and shows the recipient that you are thinking about them and that you made an extra effort.
Here are a few tips provided by the Greater Good Science Center:
• Write as though you are addressing this person directly ("Dear ______").
• Don't worry about perfect grammar or spelling.
• Describe in specific terms what this person did, why you are grateful to this person, and how this person's behavior affected your life. Try to be as concrete as possible.
• Describe what you are doing in your life now and how you often remember his or her efforts.
•Try to keep your letter to roughly one page (~300 words).
Thanks for reading! If you enjoyed this email, please consider sharing this sign-up link: bit.ly/gratitudeemail.
With Gratitude,
Dave Linn, The Gratitude Dude
In collaboration with A Good World Company.
P.S Hey there! Thanks for reading this week's edition of The grATTITUDE. Every week, we'll send out an email newsletter filled with tips and tricks and all things gratitude. We'd love to hear your feedback, like what you loved in this week's email and what you'd like to see next time. Send an email to thegrattitude@gmail.com and we'll be sure to read your message.
To reach Dave directly, email him at dave@generosityseries.com. To find out more about A Good World Company, email Yehudis at yehudis@agoodworldcompany.com.
Copyright © 2020 The grATTITUDE, All rights reserved.